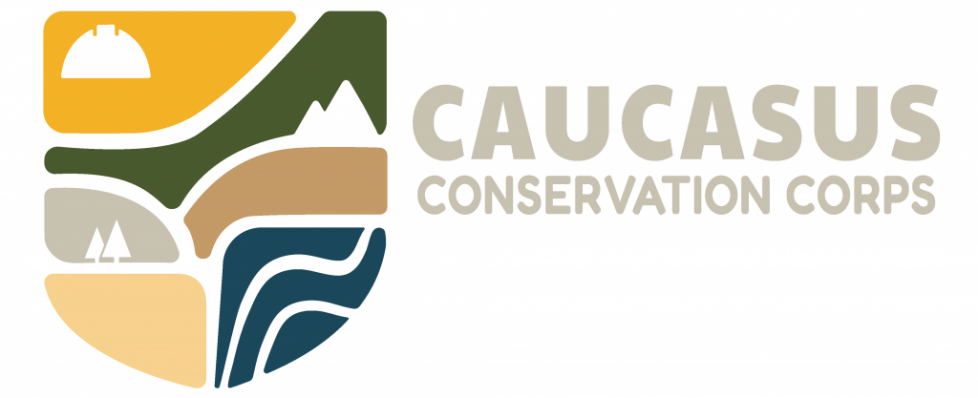 The Caucasus Conservation Corps connects and inspires young conservation leaders through outdoor work and training.
We collaborate with our communities and partners to build a more sustainable future for the Caucasus.
The Caucasus Conservation Corps (CCC) is our flagship program to connect and inspire young conservation leaders from Georgia, Armenia, and Azerbaijan through outdoor work and training.
The CCC is a youth conservation corps that serves as a region-wide mechanism for workforce development, environmental education, and cultural exchange.
We aim to support nature-based tourism infrastructure throughout the South Caucasus while providing job skills training for participants and benefits for communities located near the trail system.
We bring together young conservation leaders from the region to work on trail projects and learn a wide range of technical and life skills. We build collaborative partnerships with communities and organizations across the region, using CCC projects to support shared priorities around conservation and nature-based tourism. And we use trail crews as a platform for international exchange – creating opportunities for cross-border collaboration that can help build a more sustainable future for the Caucasus.
For young people from the Caucasus interested in environmental conservation and outdoor work, joining the CCC is a great way to explore your passion for the outdoors, gain new skills, and make a positive impact on the environment. Through hands-on training and teamwork, you'll gain valuable skills and work experience that can lead to future job opportunities in the field of conservation. Learn more about current opportunities here.
For partners around the Caucasus that want to support sustainable tourism and youth development, partnering with the CCC is a great way to have a positive impact on young people's futures while also supporting projects that directly benefit your community. Learn more about partnership opportunities here.
To learn more about the program's goals, activities, and current opportunities, read on.
Partners & Sponsors
The Caucasus Conservation Corps program is funded with the generous support of the U.S. Forest Service International Programs and individual donors to the Transcaucasian Trail Association. The CCC is a collaborative partnership between the TCT and Trails For Change NGO, our core implementing partner in Armenia.
Together, we work with a wide range of partners across the region to implement high-impact projects related to trail development, environmental restoration, and sustainable tourism.
To become a TCTA member and support the CCC's efforts to connect and inspire conservation leaders from the Caucasus, join here.