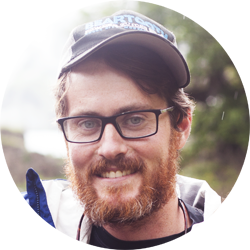 Paul Stephens
Co-founder & Executive Director
Paul Stephens is a co-founder of the Transcaucasian Trail. He was a Peace Corps Volunteer in Georgia from 2005-2007 and has been exploring the region ever since. He has worked as an educator, journalist, and communications specialist for USAID in Tbilisi. He is a graduate of Columbia Journalism School and has written extensively on international affairs and global development issues. After envisioning the Transcaucasian Trail in 2015, he now serves as executive director of the project.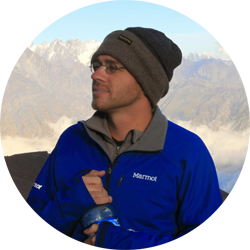 Jeff Haack
Co-founder & Lead Cartographer
Jeff Haack is a co-founder of the Transcaucasian Trail. He is a professional cartographer, author, and technologist. Jeff has worked in open source mapping projects and disaster risk management in Georgia, southeast Asia, and east Africa. He was a Peace Corps Volunteer in Georgia from 2006-2008 and has lived in the region for over six years. A passion for exploration has led him on many hiking and cycling expeditions in the Caucasus.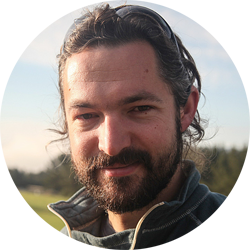 Tom Allen
Explorer-in-Chief
Tom Allen is an explorer, filmmaker, author and blogger. He is a Fellow of the Royal Geographical Society and a founding board member of the Transcaucasian Trail Armenia NGO. He has undertaken adventurous journeys in more than 50 countries by foot, bicycle, kayak and horseback; produced three films, published four books, and runs two popular blogs. After envisioning a similar project to the TCT in 2015, he led 2016's Transcaucasian Expedition, supported by the Royal Geographical Society with the Land Rover Bursary, to explore and map the southern route of the TCT, and is continuing this work in 2017 with a focus on Armenia.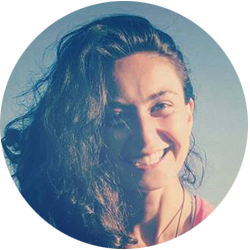 Sopho Bagauri
Outreach Coordinator
Sopho Bagauri is the TCT's Outreach Coordinator. Her interest in the Caucasus Mountains has led her to work as a teacher, photographer, and volunteer in remote villages of Khevsureti and Svaneti, where she also collects local folk tales and legends. She has a BA in Psychology and experience working with underprivileged children through IREX, World Vision, United Nations, U.S. Peace Corps and Ilia State University projects in Georgia. She's been hiking and rock climbing in Georgia and the U.S. for over 10 years.
Ashot Davtyans
Project Manager & Vice-President of TCT Armenia
Ashot is a mountain guide and tour operator in Armenia and Georgia, now specializing in trail building and design. He is also a financial specialist with a Masters' degree in Finance. He worked at FINCA Armenia from 2014 to 2016, before joining the Transcaucasian Trail's Armenian branch as a project manager and local volunteer coordinator for the Dilijan National Park trailbuilding project in 2017. Ashot is currently serving as vice president of the Transcaucasian Trail Armenia NGO.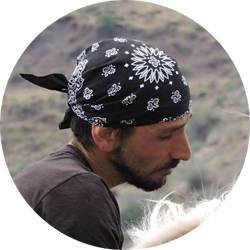 Vahagn Vardumyan
Trailblazer
Vahagn is an artist and certified yoga trainer, traveler, cycling activist and eco-tourism specialist. Vahagn has a background as a youth trainer and radio-journalist and has worked in a number of international organizations such as MSF France, US Peace Corps, World Vision, Radio RFE RL, New York University, Columbia University, Council of Europe and Public Radio of Armenia. Vahagn is a founding member and former President of the TCT Armenia NGO.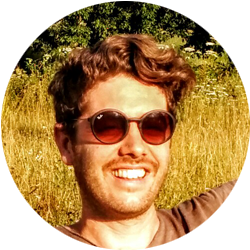 Austin Cowley
Volunteer Coordinator
Austin Cowley is the volunteer coordinator for the TCTA. Austin has a Master's in Geography at the University of Colorado. He was a Peace Corps Volunteer in Georgia from 2005-2007 and has lived here for over five years. When he's not in Georgia, Austin lives in Berlin, Germany where he is working on his first novel.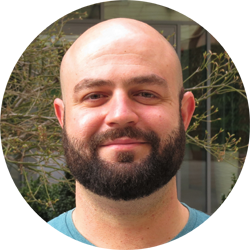 Alessandro Mambelli
GIS & Mapping Specialist
Alessandro has 10 years of experience as a professional nomad. An engineer by training, he's worked as an Artificial Intelligence researcher in the UK, a tech entrepreneur in Bulgaria, and the co-creator and leader of the largest Robotics workshop in Armenia, where he was also serving as a teacher and builder of large IT systems for an educational non-profit organization. With the TCT, he is combining his long term passion for the outdoors with his mild-obsession for maps and geography.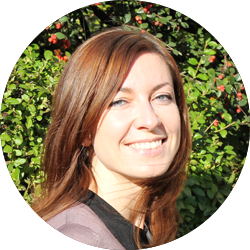 Marta Mills
Community Engagement Specialist
Marta leads the TCT's community engagement work. She is a well-travelled backpacker, hiker and a fan of the Caucasus since her first trip in 2001. She has many years of experience in communications and stakeholder engagement, including five years at the UK's Department for International Development (DFID), working on DFID's programmes in the South Caucasus, Eastern Europe and Central Asia. She also supports the work of Equality in Tourism that facilitates gender equality in tourism and within the wider development context. She speaks Polish, English and Russian.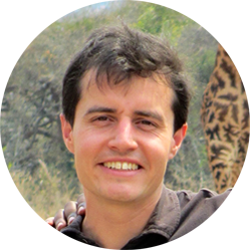 James Scipioni
Ecotourism Specialist
James Scipioni is the founder of an award winning sustainable travel operator, developing and marketing community based and ecotourism initiatives. James is active in the climate change and conservation sector, and supports several social entrepreneurship projects.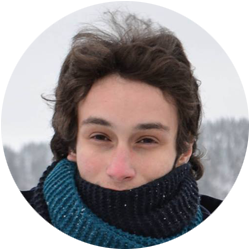 Erekle Chakhvashvili
Volunteer Mapper
Erekle Chakhvashvili is a volunteer mapper for the TCT. He has BA in Physical Geography at Tbilisi State University and has been actively working in the field of Landscape Ecology and GIS technologies. Erekle has taken part in several expeditions around Georgia with the aim to assess the potential and the problems of mountainous regions.